Why you need to detox your skin
Perimenopause, menopause and post-menopause are natural, healthy stages of life. Just like any other time when your hormones fluctuate, your skin can react and behave differently.
Although the menopause can happen as early as your 20s, most women start experiencing symptoms in their 40s and 50s. Just like the rest of our body, our ovaries also age and release fewer hormones (like estrogen, progesterone and testosterone). It's this fluctuation in our hormone levels that can have an impact on our skin. A drop in estrogen reduces the amount of collagen and elastin being produced. All this makes the skin thinner
You could also experience hormonal breakouts too. Post-menopause, you'll notice these effects will settle down, but your skin may become drier.
Maturing, menopausal skin has also been exposed longer to pollution and UV damage. It is important to detox your stressed mature skin from many years of pollution and UV (sun) damage. Becoming more sensitive to the sun is very common during menopause. Skin can become thinner and more reactive during menopause and produces less melanin. When estrogen levels drop, making menopausal women more vulnerable to sun damage such as sunburn and sunspots, as well as prickly heat type rashes.
What can help you with detoxing skin.
Detoxing your skin means removing as many of the impurities, toxins, pollutants and dead skin cells as possible. That is important to cleanse, treat, brighten, hydrate and soothe your skin back to its optimal condition. Winnow Detox Oil with Niacin is a fast absorbing light oil that does not leave any greasy residue on the skin. It's active ingredient Menthyl Nicotinate – a compound obtained from natural Menthol and Niacin (vitamin B3):
Enables fast absorption into the skin, without causing the typical warming effect on the skin caused by pure Niacin (vitamin B3).
Targeted delivery system for enhanced efficacy of Niacin (vitamin B3) in the skin, which starts the detox process of the skin cells thanks to increased microcirculation.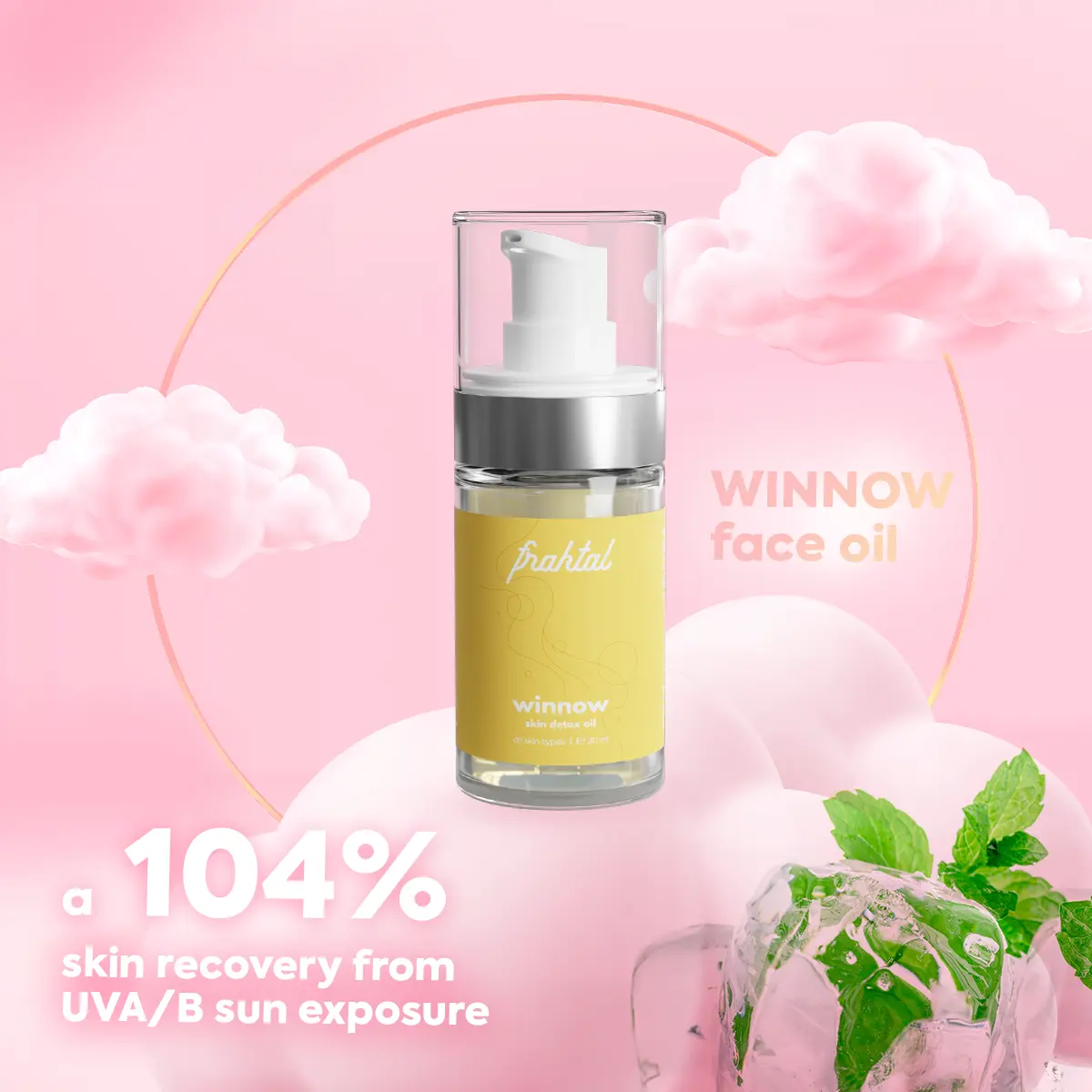 Results of Independent Ex-vivo Tests:
104% recovery of skin cells from UV-A/UV-B (sun exposure) damage
61%  Detoxification & recovery of skin cells after exposure to urban pollutants
Winnow Detox Oil is great to include in your nightime skincare routine as it helps skin recovery and offers additional skin hydration. Winnow is keeping your skin soft and healthy throughout the perimenopause, menopause and beyond