Fast absorbing detox oil, brings Niacin quickly into deep skin layers and kickstarts skin microcirculation, with amazing results from independent ex–vivo studies
Active ingredient
Menthyl Nicotinate – a compound obtained from natural Menthol and Niacin (vitamin B3). Niacin (precursor of NAD in the body) is very important because it plays a key role in regulation of almost all major biological processes in the body including the skin. When our skin lacks NAD, it becomes less able to regenerate itself naturally. This leads to faster skin aging and causes various irritations.
Why did we choose Niacin?
With the help of Menthol we can deliver Niacin into the skin, without causing irritation or the "hot flush" effect. This delivery kickstarts skin microcirculation and detox. It's a smart way of delivering Niacin deep into the skin to maximize skin cell regeneration, without any unpleasant side effects.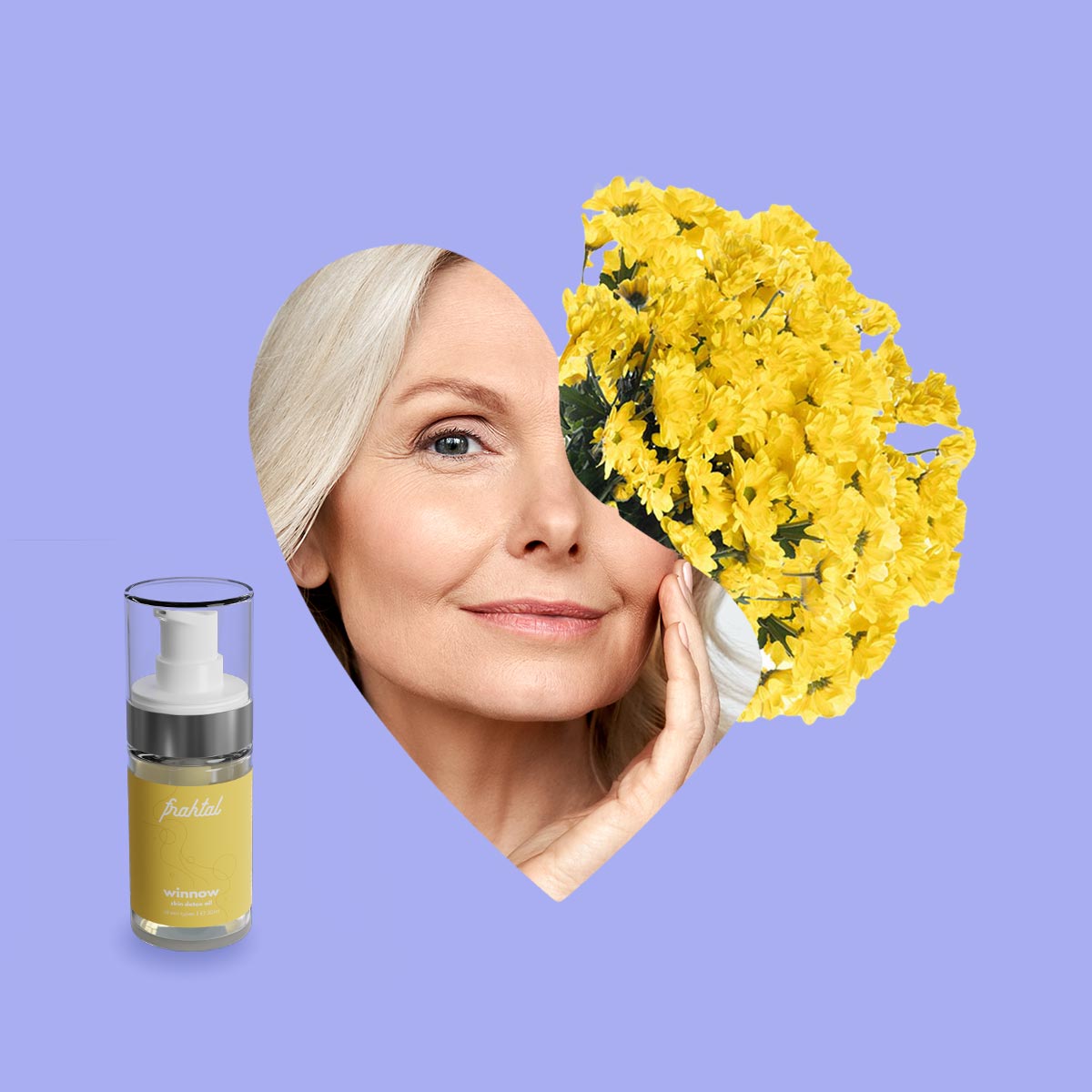 Fast absorbing detox oil, brings Niacin quickly into deep skin layers and kickstarts skin microcirculation, with amazing results from independent ex–vivo studies:
104% recovery of skin cells caused by acute damages of UV-A/UV-B (sun damage)
61% recovery of skin cells after exposure to urban pollutants
39% protection of skin cells from urban air-pollution (cigarette smoke)
Dermatologically tested.
Please note that you should still use your favorite sunscreen when needed and go to your favorite dermatologist for checkups! WINNOW can be an addition to enable your healthier skin long term, especially after years of sun and pollution exposure and hormonal changes in perimenopause – menopause and post-menopause.